Who Are We?
PodVapes - Your #1 Pod Vaping Store.
At PodVapes we are a proudly independent family run company dedicated to helping smokers around the world make the switch to vaping to improve their health and live smokefree. We are proud to offer a 24/7 customer support team, ready to answer your questions day or night.
The products offered at PodVapes are specifically selected due to their quality, reliability and consistency. All orders are shipped express using DHL from our state of the art warehouse in Auckland, New Zealand.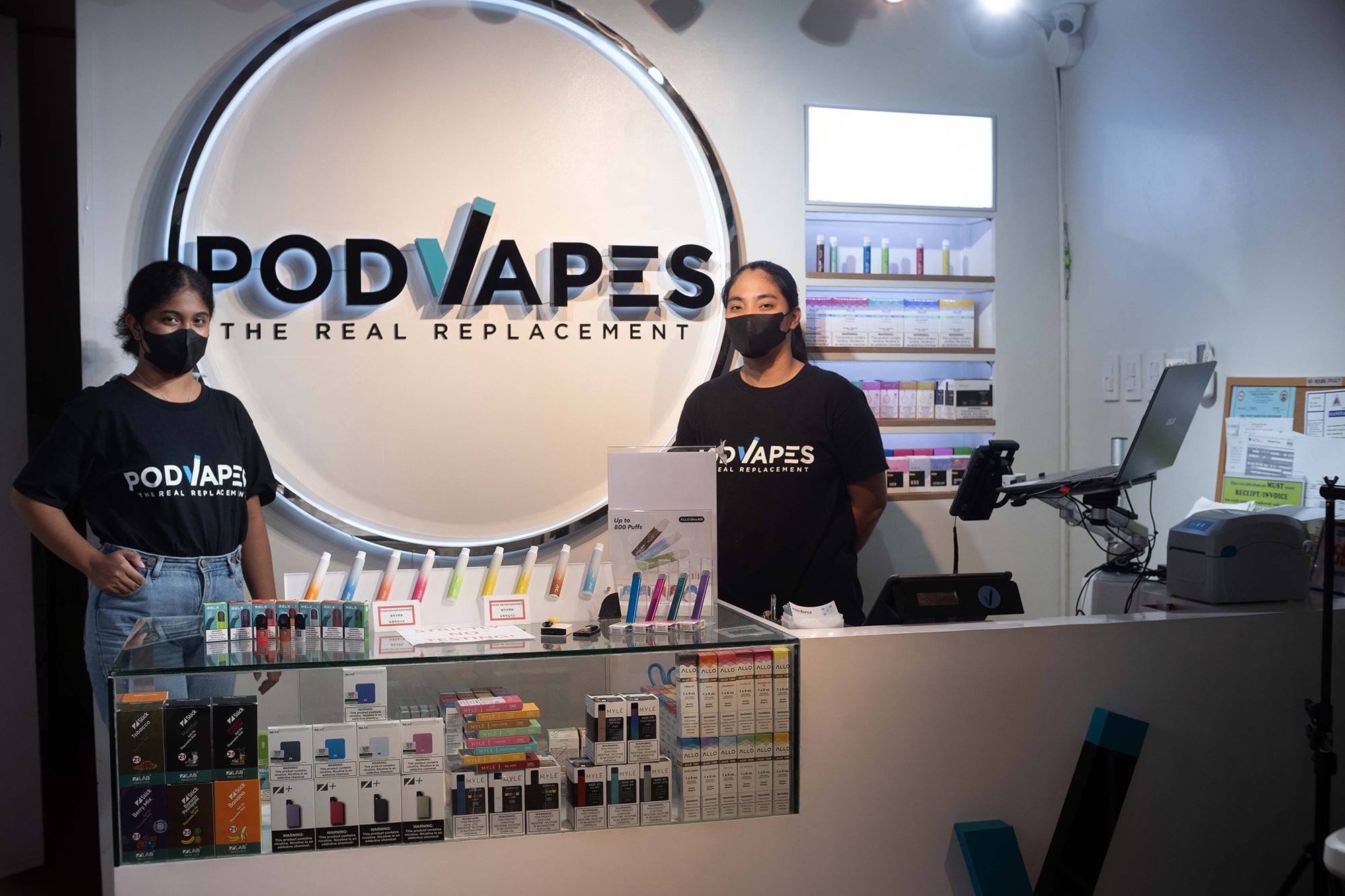 Our mission
To serve and provide all adults with quality pod vaping nicotine delivery systems. We pride ourselves on our honesty, care for our customers and willingness to share important information, news and advice to help build a strong community of pod vapers. We strive to be the most trusted name in vaping.
OUR BRANDS
Let's talk quality.
We stand behind the brands we sell. All of our devices and pods are guaranteed 100% authentic and genuine, sourced direct from the producers.
Our brands have been specifically selected with four major factors in mind: reliability, convenience, flavour and sensation. We stock the following brands:
The vape devices we sell all utilise the latest and most advanced technology with sleek designs to match. Devices at PodVapes come with peace of mind, and no fuss with a 1 year new replacement warranty. All devices are easy to use straight out of the box.
One click of the pod and you're vaping. No lighter, no buttons, no ash, no smoke – just top quality vapour with the flavours you want.
At PodVapes we offer a variety of quality flavoured zero-nicotine and nicotine pods and a variety of vaping products to suit all of your vaping needs.  These include vaping e-liquids, vape devices, disposable vapes and other vaping accessories.  We think PodVapes has the best range of vaping products in the world, and we are continually expanding our inventory.
Come join us on a journey of discovery to find your perfect pod vape...